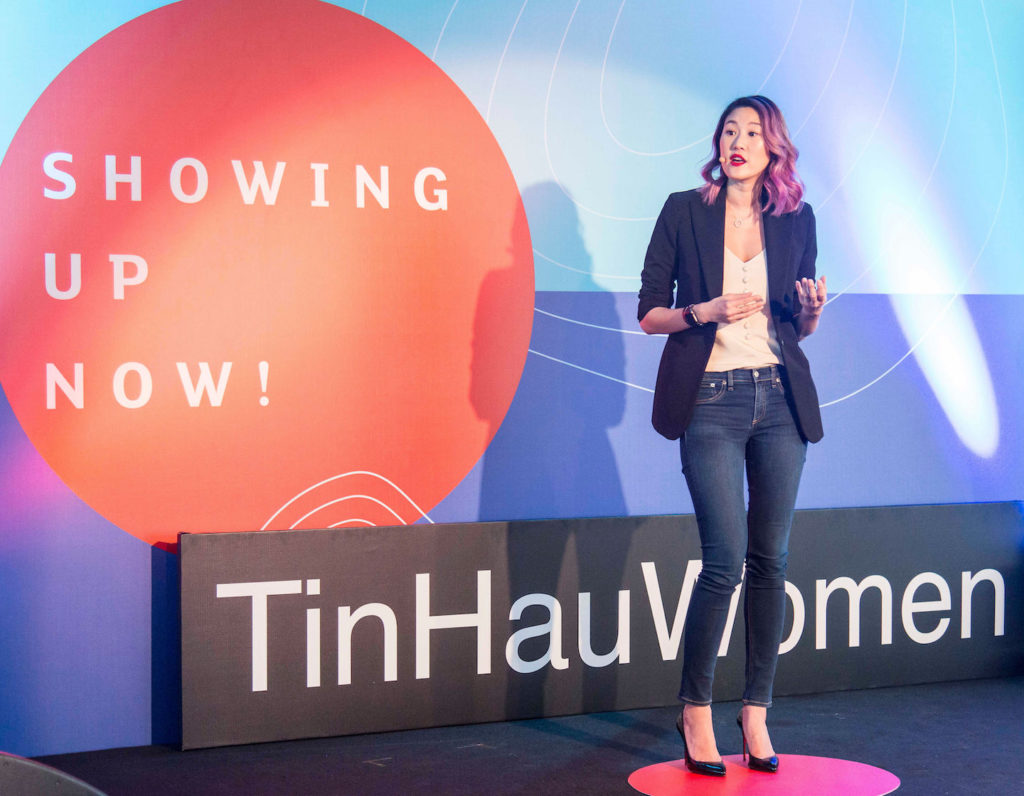 One of our favourite, inspirational events of the year is back – TEDxTinHauWomen 2022 brings you "In Bloom"!
Are you ready to bloom? Here we are in 2022, blossoming and opening our hearts to the world to emerge as strong, radiant women! This year the theme for TEDxTinHauWomen is In Bloom, setting the tone as we hear from some truly inspirational speakers, enlightening us on topics as diverse as organised crime and censorship, sustainability and psychology and so much more.
Here's a snapshot of three inspiring speakers presenting at TEDxTinHauWomen this year.
Read more: Kids' Activities — Things To Do In Hong Kong With Kids This Month
---

Anna Robb — Emergency Decision Making
It's our worst nightmare as parents and something we, unfortunately, have to ask ourselves — what would you do when faced with an emergency? After spending much of her life running highly technical and acrobatically ambitious theatrical shows (think Cirque du Soleil and House Of Dancing Water), Anna Robb is better placed than most to explain exactly how you make those split-second decisions that keep cast and crew safe while the audience looks on.
Read More: What's New In The 852 — Hot Picks For Sassy Families
---

Jen Flowers — On Lying
Who better to speak at TEDxTinHauWomen than the former chair herself, Jen Flowers. Engaging with a topic all Mamas can relate to, lying. Whether that's a "harmless" little white lie in passing, to mistruths that have life-altering consequences, there's no denying that at times, we've all had something to hide.  Born and raised in Hong Kong, Jen shines a light on the lies perpetuated by women in the city and more importantly, why we do it!
Read More: Parenting Teenagers — How To Talk To And Understand Your Teens
---

Irene Cheng — On Plastic Fantastic
It's no secret that plastic waste is a problem and when it comes to going green here in Hong Kong it certainly can feel like fighting an uphill battle. Enter, Irene Cheng, one inspirational Mama! In 2019, she set a highly creative challenge — to create a public bench made entirely from plastic waste collected from the Sha Tin community. Hear from this sustainability advocate as she suggests ways to ensure that more plastic waste be upcycled and in turn, encourage Hong Kongers to embrace recycling.
Read More: Eco-Friendly Fashion — Where To Get Sustainable Clothes For Kids In Hong Kong
---
More From TEDxTinHauWomen
These ladies are just three from the incredible lineup at this year's TEDxTinHauWomen. Check out the full lineup here, book your tickets now, and prepare to be inspired.
When: Thursday, 1 December 2022; 1pm to 7pm
Where: Grand Theatre, Xiqu Centre, 88 Austin Road West, West Kowloon
How much: $600
Contact: TEDxTinHauWomen
Tickets: Book here